Israel has got a new security policy for it's visitors, they will have to log-in to their email accounts before they can clear them for entry into Israel. There no information on since when this new and bizarre security clearance has been implemented.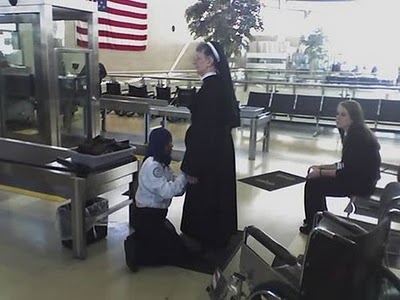 But, this security clearance isn't for everyone. This policy has been implemented to keep pro-Palestinian activists out of the country. You will attract this security clearance if you are an Arab.
When Sandra Tamari arrived at Israel's international airport, she received an unusual request: A security agent pushed a computer screen in front of her, connected to Gmail and told her to "log in."
However, asked about Tamari's claims, the Shin Bet security agency confirmed she had been interrogated and said its agents acted in accordance with the law.
Israel has a long history of using ethnic profiling, calling it a necessary evil resulting from its bitter experience with terrorist attacks. Arab travelers and anyone else seen as a risk are often subjected to intense questioning and invasive inspections, including strip searches.
The security procedures appear to be getting stricter: Recent searches of journalists at official events have been invasive enough to create a series of mini-uproars and walkouts — a situation that has dovetailed with increasing concerns that the government is trying to stifle dissent.
Diana Butto, a former legal adviser to the Palestinian Authority and a fellow at the Harvard Kennedy School of Government, said the policy of email checks, once used sporadically, appears to have become more widespread over the past year.
Emanuel Gross, a law professor at Haifa University, said such a practice would seem to be illegal in Israel.
"In Israel, you need a search warrant to go into somebody's computer," he said. "I'm skeptical that the security guards asked a judge first for a warrant and I'm skeptical that a judge would give it."
Well, it is not the first time the Government breaks it's own law and wonder why people are not following it.