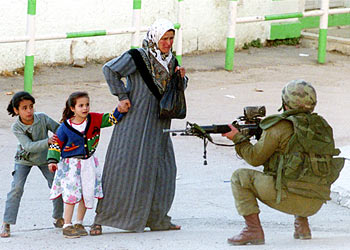 Israel is all pumped-up about Operation "Pillar of Defence" for which it has planned to bomb Gaza and kill as many as possible.
Israel launched the Operation "Pillar of Defence" against Hamas who controls Palestine.
The attack was a success and it killed Hamas's Military Commander Ahmed Al-Jaabari in an airstrike.
Within minutes of the death of Ahmed Al-Jaabari, big explosions were rocking Gaza, as the Israeli air force struck at selected targets just before sundown, blasting plumes of smoke and debris high above the crowded city.
Panicking civilians ran for cover and the death toll mounted quickly. Nine people including three children were killed, the health ministry said, and about 40 people were wounded.
Israel's sudden offense has come as a surprise as this has buried all hopes of peace between Israel and Palestine.
Army tanks shelled border areas of Gaza in south and the Israeli navy shelled a Hamas security position from the sea.