Israel bombs Syria – Israeli warplanes bombed the outskirts of Damascus early Sunday for the second time in recent days, according to Syrian state media and reports from activists, signaling a sharp escalation in tensions between the neighboring countries that had already been exacerbated by the conflict raging in Syria.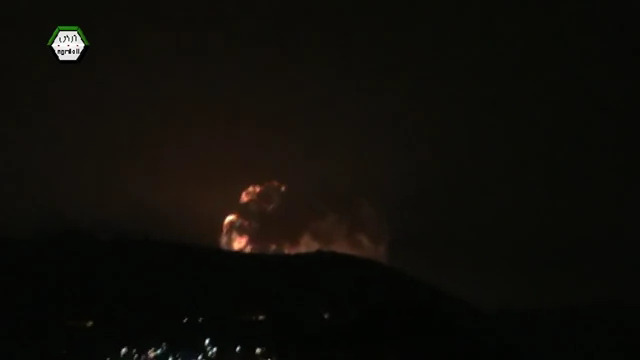 Though there was no official confirmation that Israel had carried out the attack, the Israeli military later announced that it had deployed two of its Iron Dome rocket defense batteries near its northern border, in response to what it called "ongoing situational assessments."
Videos posted on the Internet by activists showed a huge fireball erupting on Mount Qassioun, a landmark hill overlooking the capital on which the Syrian government has deployed much of the firepower it is using against rebel-controlled areas surrounding the city.
A subsequent video posted on the Internet by activists showed further multiple explosions lighting up the skies over Damascus, suggesting that some form of arms storage facility may have been hit.
Syria's Foreign Ministry said Sunday that Israel had intervened on behalf of the rebels.
"The Israeli attack on military sites in Syria is proof that there is communication between Israel and the terrorist groups who take their orders from al-Qaeda," the ministry said in a statement published on Syrian state television.
The network said the Syrian Cabinet would convene an emergency meeting to discuss the attack.
The attack Sunday came hours after U.S., Israeli and Lebanese officials said Israeli warplanes on Friday had struck a shipment of missiles destined for Lebanon's Hezbollah movement at Damascus International Airport.