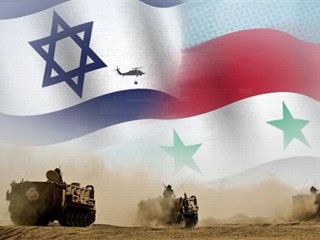 Israel has been drawn into the Syrian conflict as it responded to an lone unintended mortar shell that landed somewhere that can be considered near the Israel boarder. Israel responded by shooting thousands of shots into Syria which could have killed or injured civilians according to a source.
Israeli officials threatened even tougher retaliation if attacks persist.
They have feared that the instability in Syria over the past 19 months could spill across the border into Israel, particularly as President Bashar Assad's grip on power grows increasingly precarious.
Israel has little love for Assad, who has provided refuge and support to Israel's bitterest enemies through the years. But the Syrian leader — and his father before him — have kept the frontier quiet for nearly four decades, providing a rare source of stability in the volatile region.
The Israeli military said the mortar fire caused no injuries or damage at the post in the Golan Heights, which Israel captured from Syria in the 1967 Mideast war and then annexed.
Israeli officials believe most of the fire has come from Syrian government forces, although they think it has been inadvertent and not been aimed at Israel.