Israeli troops shot Palestinian protesters who surged toward its frontiers with Syria, Lebanon and Gaza on Sunday, killing at least 13 people on the day Palestinians mourn the establishment of Israel in 1948.
In the deadliest such confrontation in years of anniversary clashes usually confined to the West Bank and Gaza, Israeli forces opened fire in three separate border locations to prevent crowds of demonstrators from crossing frontier lines.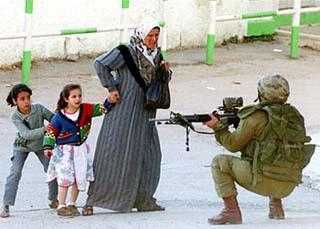 The new challenge to Israel came from the borders of Lebanon, Syria, Jordan and Gaza — all home to hundreds of thousands of Palestinians who fled or were driven out in 1948.
Islamist Hamas, which rules the Gaza Strip and which last month sealed a surprise reconciliation pact with its bitter rival Fatah, issued a warning that Palestinians would accept nothing less than return to all lands lost in 1948.
Spokesman Taher Al-Nono praised the "crowds we have seen in Palestine, Egypt, Syria, and Lebanon" as evidence of "imminent victory and return to the original homes as promised by God."
In an apparent contradiction of suggestions that Hamas might ditch its rejection of Israel's right to exist, he said there was no alternative to recovering all land lost in 1948.
Israeli security forces had been on alert for violence on Sunday, the day Palestinians mourn the "Nakba," or catastrophe, of Israel's founding in a 1948 war, when hundreds of thousands of their brethren fled or were forced to leave their homes.
A call had gone out on Facebook urging Palestinians to demonstrate on Israel's borders.
Lebanon's army said 10 Palestinians died as Israeli forces shot at rock-throwing protesters to prevent them from entering the Jewish State from Lebanese territory.