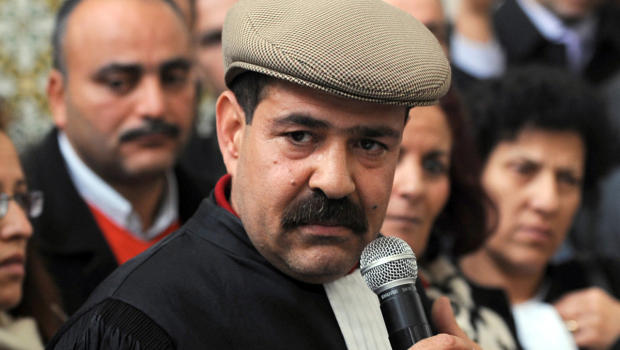 A Tunisian opposition politician was shot and killed today which has lead to wide spread protests and tensions in Tunisia.
The gunman is yet to be identified.
The assassination of the Chokri Belaid has put the country in turmoil as Prime Minister Hamadi Jabali is trying to control the situation.
Ever since the "Arab spring", Tunisia has been in hot waters with the President Moncef Marzouki who warned last month that the tensions may lead to "civil war".
Protesters also took to the streets in Sidi Bouzid, where jobless university graduate Mohamed Bouazizi set himself on fire in despair after police confiscated his unlicensed fruit cart, triggering protests that toppled the president.
"More than 4,000 are protesting now, burning wheels and throwing stones at the police", Mehdi Horchani a resident from Sidi Bouzid, told Reuters. "There is a great anger."
"The murder of Belaid is a political assassination and the assassination of the Tunisian revolution. By killing him they wanted to silence his voice," said Jebali, who heads the government led by the Ennahda party, which won Tunisia's first post-Arab Spring election.
Belaid, who died in hospital, was a leading member of the opposition Popular Front party. A lawyer and human rights activist he had been a constant critic of the government, accusing it of being a puppet of the rulers in Gulf Arab state of Qatar, which Tunisia denies.
"Shokri Belaid was killed today by four bullets to the head and chest … doctors told us that he has died. This is a sad day for Tunisia," Ziad Lakhader, a leader of the Popular Front, told Reuters.
French President Francois Hollande condemned the shooting, saying he was concerned by the rise of violence in France's former colony.
"This murder deprives Tunisia of one of its most courageous and free voices," Hollande's office said in a statement.
"France is concerned by the mounting political violence in Tunisia and calls for the ideas cherished by the Tunisian people during their revolution to be respected."
Tunisia really needs to get itself under control. We don't really think it can survive another unrest.