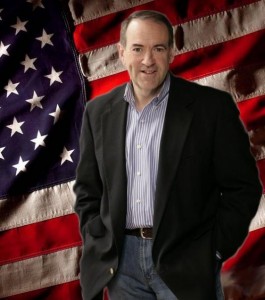 Mike Huckabee, the most famous Republican, has told us that he will not run for presidential post again.
Mike Huckabee, who is a former Arkansas Governor told a live television audience on Saturday night that he wouldn't seek the Republican nomination for president next year.
My Heart says No
Despite having a high supporter following this time around then the previous elections, Mr. Huckabee said Saturday that he did not have the conviction to wage another bid for the Republican nomination.
"All the factors say go, but my heart says no," Mr. Huckabee told the audience of his weekly talk show, "Huckabee," on Fox News Channel Saturday night. "I can't know or predict the future, but I know for now my answer is clear and firm. I will not seek the Republican nomination for president this year."
After he broke the news, he said he knew his decision would "deeply disappoint a lot of people I love."
Political Reactions
"It is unfortunate that we will not have his voice — or his bass guitar — in the presidential debate, as our party would have benefited from his involvement," said former Utah Gov. Jon Huntsman in a statement.
Newt Gingrich said: "Had Governor Huckabee decided to run, there is no question he would have been a frontrunner in the 2012 campaign for president."
Former Minnesota Gov. Tim Pawlenty, who is already courting the evangelical voters who helped Mr. Huckabee win Iowa in 2008, issued his own statement to say, "I plan to work hard to earn the support of the millions of Americans who have supported him."
New York real-estate mogul Donald Trump, appearing on Fox News right after Mr. Huckabee made the announcement, said, "A lot of people are very happy that he will not be running, especially other candidates."
Whats your reaction on Mike Huckabee decision on not to compete for the presidential election? Share with us via comments.