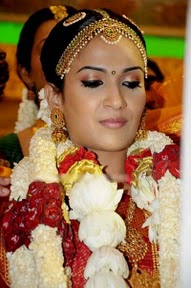 The daughter of Indian Super star has tied the knot today. I found a 2 min wedding video of Soundarya  Rajnikanth with Ashwin Ramkumar, who is  a Stanford graduate.
The marriage took place at the Rani Meyyammani Hall in Chennai. All the stars and political leaders were present for the marriage.
Well, who can avoid the Superstar's Invitation.
Rajnikanth, in a message to his fans, said though he wanted to invite all of them to the marriage, he was unable to do so because of space constraint and logistic reasons.
"Hence, with a heavy heart, I took a decision not to invite you. But I request you all to bless the couple," the superstar said.