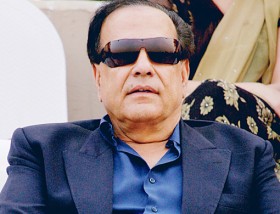 Salman Taseer, the governor of Pakistan's most populous province was gunned down in an upscale Islamabad marketplace Tuesday, by one of his own guards!
Pakistan's Interior Minister, Rehman Malik, said Taseer's killer had confessed to killing the governor because of his opposition to Pakistan's strict blasphemy laws.
Malik further added  it was not known whether the killer acted on his own or in concert with others.
Seeing the incidents that is occurring day to day, i feel what is going around here!
Pakistan's blasphemy law though it seems quite worse actually in my point  of view  seems correct in accordance to the people sentiments.
If any body talks bad on Jesus or any of his followers, the people could not withstand it and demand justice. Similarly, when someone talks bad about muslim and its ancestors  they are bound to get angry. And if it is under your power to take action , you will definitely take it.
That does not justify killing or taking a life of someone. Yes, you can have a public trail and give sentence to the accuse. But giving death sentence is too hard.
If blasphemy law is totally removed? Then in the name of freedom of speech, people will just go around and continue speaking bad and hurt religious sentiments which is uncalled for and given that it is Pakistan, people will get agitated if they find someone speaking bad about their beloved ancestors