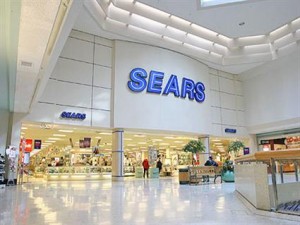 Bad day for retailers.A very bad Christmas for Sears Holding group of Companies. Thanks to the low key customer turnout to Sears and Kmart, the company has seen slump around 5.2% in its sales this holiday season.
Some Business analyst says, Bad economy is the root cause for the low customer turnout which inturn has made the 125 year old company to close around 100-120 stores.
Sears Holdings is owned by Billionaire investor Edward Lampert  who purchased Kmart out of bankruptcy in 2003 and bought Sears, Roebuck & Co. a year later. The company is one of the nation's largest retailers with more than 4,000 stores in the United States and Canada.
Since 2004 Sears Holdings – which operates both Kmart and Sears stores – has watched its cash and short-term investments go from about $2.09 billion for the year ended Jan. 31, 2004 to $1.34 billion for the year ended Jan. 31, 2011, according to FactSet. The figure now stands at about $700 million.
"There's no reason to go to Sears," said New York-based independent retail analyst Brian Sozzi, "It offers a depressing shopping experience and uncompetitive prices."
Credit Suisse analyst Gary Balter says the softer-than-expected holiday sales performance point to "deepening problems at this struggling chain and renewed worries about Sears survivability."
I reckon, Sears Holding should make an immediate plan to come out of this crisis and try to be a competitive to Wal Mart or else one day  there might be no Sears and Kmart Shops at all.