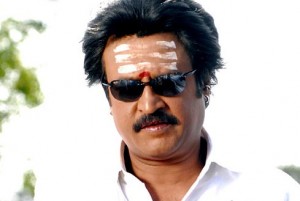 With busy weeks from office, i came across this wonderful movie called Endhiran which is a recent Indian release.
By reading Endhiran's story, I just said Wow! This is the first Sci-fi movie that India has to offer. And i must admit this is one of the best movies that India has produced in its history of cinemas.
Which made me wonder. Who is Rajinikanth? Why is he so famous?
Rajinikanth is an veteran Indian actor, born in Karnataka and taking his acting career from Tamil movies. After reading an interesting article on yahoo, i understood him as a person who is a man of himself with no pride and anger.
He respects others let it be rich or poor, this factor of him attracts millions may be billions of fans towards him which constantly holds him the tag of  Indian Superstar.
Remarks trade analyst Taran Adarsh adds, " Rajinikanth is the ultimate star of the masses. It's not as if he's unaware of his stardom but he's warm, friendly and down-to-earth when you meet him. His humility shines through and this is what his fans pick up on."
At the age of 60, he is now a Robot. Wonder what his next movie will be about. May be a pirate like Pirates of the Caribbean.