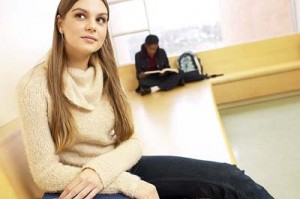 Will NIIT help me to get a good job?
How good is NIIT to join?
Whatever your  question is. This post will be sufficient to answer. This post has been made after very close analysis of How NIIT works!
Now let me bring out the factors that student should be aware off before joining the so-called NIIT.
Which center to chose

Yuk, this is most dangerous thing for a student. There are 100's of NIIT centers in India. Each City has main branch followed by sub branches.
The teaching is constructive depending upon which branch you join.
If you join main branch there is 50 % possibility that you get good coaching. Now, let us assume that you have selected main branch of NIIT.
Getting a right teacher is your luck
I will bet my money on the fact that when it comes to NIIT only 50% of the teachers are good. The better word will be "Knowledgeable".
If you come below the knowledgeable staff then you can surely learn the subject provided you do the hard work required.
There are few staff who doesn't even know what the topic is all about. They will take the daily topic and will leave without answering your doubts.
Their teaching works on daily schedule. The staff will be given the topic to cover by NIIT high authorities and they check through it and will explain only that.
How about Jobs offering
If you believe "Yes! I have joined NIIT. I will surely get a good job." Then I say, "Keep on dreaming Fellow!"
During the time of joining, NIIT will show you the greatest deception even better than the Antichrist. Yeah, I mean it.
They will tell you, "We will offer you the top 10 companies" Blah,Blah.. But the reality is that once you take the course after a month, the teaching staff will tell you there is 50% chance you get top 10 companies for interviews.
When you near the course completion, they will say "The best way for you to learn is by joining the small companies. "
WTF!
Later, once you complete the course, they will offer you companies of moderate  standards.
When questioned to the staff. They will say "No we didn't promise you that we will get you a top company. You have to learn to take the job that comes to you."(Like, we don't know that!)
In the end they will tell you. Oh yes, the job in the top companies will go the sect of GNIIT .
So people who joined Diploma course have to taste the bitterness of inequality that NIIT have to offer.
Understand this friend, Think twice before making your decision.