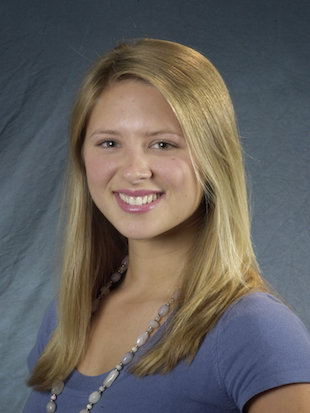 Jubeerich Consultancy, with it's main office in Cochin, Kerala, India has resorted to immoral advertising tactics to attract students. Jybeerich consultancy facilitates students to study abroad and help them in clearing the IETS exam. They way of advertising is really on the dark side.
They have used the phone of murdered former UNC student-body president Eve Carson to advertise their consultancy. It is still not sure whether this was intentional or an accident as they are yet to respond to these news reports.
Back in 2008, the murder of University of North Carolina student-body president Eve Carson made international headlines. And now, in a strange and unseemly turn of events, her official UNC-Chapel Hill photograph is being used without permission to promote a potentially disreputable company in India.
The News & Observer reports that the company Jubeerich Consultancy is using Carson's student-body photo to promote its business, which bills itself as providing "overseas study opportunities and placement services."
"I'm surprised and disappointed that somebody is using Eve's image in this way," Chuck Lovelace, executive director of the Morehead-Cain Scholars Program, told the paper. "It certainly does not honor Eve or her family, and they would not want it to be used in this way."
Caron was involved with the Morehead-Cain Scholars program and Lovelace remains close to her family. In March 2008, Carson was robbed and shot to death by two men who were later convicted of murder. Jubeerich has not responded to request for comment from The News & Observer or Yahoo! News.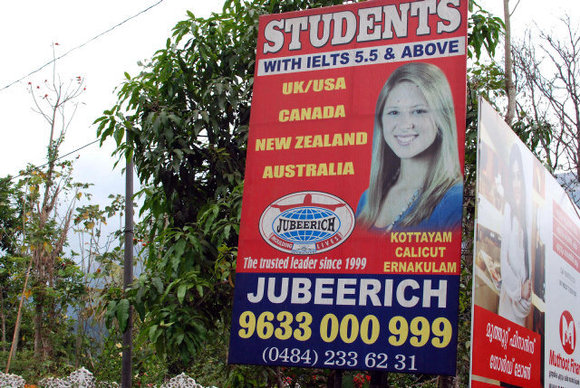 When the Observer contacted the company's corporate offices, an employee denied  the existence of the photograph but declined to go on record and said their manager was "on leave."
Unfortunately, UNC law professor Deborah Gerhardt tells the paper that a lack of enforcement of international copyright laws makes it unlikely that anything can be done about the photo's use, which technically is the property of UNC.
"You just have to hope that people will respect the dignity of her family and her memory and understand that for people who see this in the United States, this really evokes a horrible tragedy," Gerhardt told the paper. "One would hope that they would respect that and take it down."