A Saudi diplomat was killed in a drive-by shooting near the consulate in Karachi on Monday, the second attack on Saudi interests in Pakistan's biggest city in less than a week, officials said.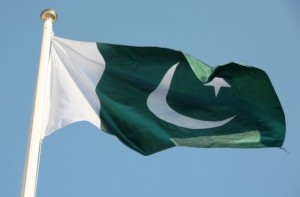 An official from the media section of the Saudi embassy identified the man as a Saudi diplomat. Karachi police named him as Hassan al-Khatani.
Pakistani police told AFP that the Saudi had been driving a vehicle with diplomatic plates when two motorcycle riders unleashed a hail of gunfire at a crossroads in the city's upmarket Defence neighbourhood.
"The consulate employee died of multiple bullet wounds on the spot," said Fayaaz Leghari, the police chief of southern province Sindh, of which Karachi is the capital.
"The attackers fled on the motorbike," he added.
"At this moment, we can't say who killed him," Leghari said.
Provincial home ministry official Sharfuddin Memon identified the dead man as a junior officer at the consulate.
"We are investigating if it was linked to the Abbottabad operation or was an isolated incident," he said.
Last Wednesday, drive-by assailants threw two grenades at the consulate in Karachi in what officials said could have been reaction to bin Laden's death.
But there was no claim of responsibility for the attack.