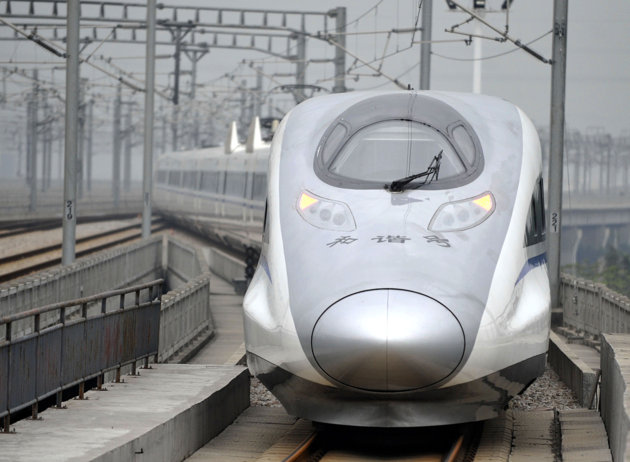 The longest fast lane for high-speed trains has been opened in Beijing, China.
This new lane will effectively cut the travel time by more than 50% for the time taken to travel from the capital Beijing to Guangzhou.
The distance between Beijing and Guangzhou is 2,298 kilometers, i.e., 1,428 miles.
The first train made it's departure at 9 AM this morning, another train left an hour later.
The time taken to travel between Beijing and Guangzhou was 20 hours, with this new high-speed rail line it will take just 8 hours.
The trains will be travelling at an impressive speed of 300 kph, i.e., 186 mph. Wow!
The line also makes stops in major cities along the way, including provincial capitals Shijiazhuang, Wuhan and Changsha.
More than 150 pairs of high-speed trains will run on the new line every day, the official Xinhua News Agency said, citing the Ministry of Railways.
Railway is an essential part in China's transportation system, and the government plans to build a grid of high-speed railways with four east-west lines and four north-south lines by 2020.
The opening of the new line brings the total distance covered by China's high-speed railway system to more than 9,300 km (5,800 miles) — about half its 2015 target of 18,000 km.