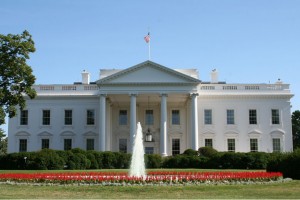 Telling Barack Obama that "Hillary Clinton called" might land one in trouble, for this is one of the 21 things that the White House staff is barred from saying to the U.S. President.
According to the Politico, a list of 21 things the staff were not allowed to say to the President was circulated in the White House.
The 21 Things You Cannot Say to the President after a News Conference are:
1. Hey, we hear the Golf Channel is going to carry it next time. Well, actually, only the Golf Channel is going to carry it next time.
2. Don't worry. We'll get 'em next year.
3. Professor Gates called. He can't find his house keys.
4. You want to take a mulligan on this one?
5. We did try to plant a question about Bo, but nobody would go for it.
6. Saying, "I don't know all the facts … but the police acted stupidly" is a little like saying, "I don't know if there are weapons of mass destruction … but let's invade Iraq anyway."
7. We've decided to call the whole news conference a "teachable moment."
8. You want a cigarette?
9. Biden called.
10. William Henry "Bill" Gates is the Microsoft guy. Robert Michael Gates is the secretary of defense guy. Henry Louis Gates Jr. is the Harvard professor. They are not related and have never performed in Vegas together. Gibbs will walk this back in the gaggle. 1. Tape it over? But, Mr. President, these press conferences are live.
12. The reason we can't put the questions on the teleprompter is because we aren't supposed to know the questions in advance.
13. Those bunched-up clothes in the bed turned out not to be Douglas Elmendorf.
14. That reporter wasn't from North Carolina; he was from North Korea.
15. Hillary called.
16. You want a blue pill?
17. We checked: After six months, they can't fire you.
18. If nobody blogs about it, we think you'll be OK.
19. Now, is somebody willing to rehearse more and play golf less?
20. The only poll that counts is the one on Election Day.
21. Rahm wants to see you in his office immediately