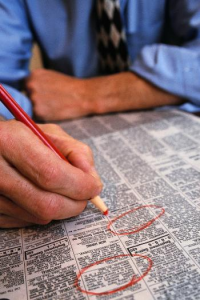 After a shaky recovery from last year's terrible recession, people of America hoped that they are finally moving forward towards a better future that will be loan free with a good income generating job.
As deep as our rightful desire to earn goes, the deep that it hurt us to know that we are indeed moving very backward . Some say we are in a verge of second meltdown since 2009 recession.
It is noted by US government officials that, the Unemployed beneficial claims is continuously raising with each day hundreds of American people are applying for the benefits.
Cheez, this is really bad. Where are we going to end with this terrible dreadfulness? I have no idea what the government is doing.  I reckon some of the government officials should read economist column and other stuff from writers who offer them some tips. Obama is surely letting US people down.
This week unemployment benefit claim report:

Analysts say the increase suggests companies won't be adding enough workers in August to lower the 9.5 percent unemployment rate.
First-time claims for jobless benefits edged up by 2,000 to a seasonally adjusted 484,000, the labor department said Thursday. That's the highest total since February. Analysts had expected claims to fall.
Initial claims have now risen in three of the last four weeks and are close to their high point for the year of 490,000, reached in late January. The four-week average, which smooths volatility, soared by 14,250 to 473,500, also the highest since late February.
The report "represents a very adverse turn in the labor market, threatening income growth and consumer spending," Pierre Ellis, an economist at Decision Economics, wrote in a note to clients.
The government's July jobs report, released Friday, showed that the economy lost a net total of 131,000 jobs last month. Excluding the impact of the elimination of 143,000 temporary census jobs, the economy added a meager 12,000 positions, as layoffs by state and local governments almost canceled out weak hiring by businesses.
Thursday's report on jobless claims indicates that trend may not change soon. Claims fell steadily last year from their peak of 651,000, reached in March 2009. But they have mostly leveled out this year at or above 450,000. In a healthy economy with rapid hiring, claims usually drop below 400,000.
The rise in claims is a sign that private employers may be ramping up layoffs, which declined as recently as June, according to a separate government report released Wednesday.
In the end all we can conclude is that Private , Government companies are denying us our right to earn and live a life