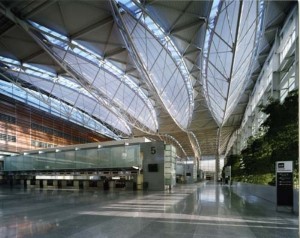 US officials are investigating a pilot who released videos allegedly revealing security lapses at San Francisco's airport, the pilot's lawyer says.
This is what happens when you try to be correct or make an effort to correct things that are sensitive to public.
I dont understand why they are even pressing charges against the pilot, who has helped to bring out key sensitive issues that if not corrected could result in major disaster.
eh!
The pilot's  Lawyer Don Werno said the Transportation Security Administration (TSA) was checking whether his client had revealed sensitive information.
What did the You tube video contain?
The videos on YouTube allegedly showed ground crew members swiping security cards and then entering the airport's secure areas without any screening.
The TSA said it had "taken action".
The Lawyer Mr Werno adds  the 50-year-old pilot, who has not been identified, remained employed with a major airline, but had been withdrawn from a programme that trained flight crew to help prevent hijackings. The pilot's federally issued firearm had been confiscated, he said.
The lawyer said that the pilot, in videos posted in November and December, had wanted to highlight what he felt were security gaps for ground crews – including luggage handlers and caterers – at San Francisco International Airport.
He added that the tapes hardly contained any sensitive information as they could have been shot by any passenger aboard a taxiing plane.
The TSA said in a statement that it was "confident in the tools the airport has implemented and reminds passengers there are security measures in place that are both seen and unseen".
It added that it "responded and took action in this situation because the pilot in question was an FFDO" (federal flight deck officer).
"FFDOs must be able to maintain sensitive security information as a condition of the FFDO programme," it said, without providing further details.
If your looking forward for the videos then you might be disappointed cause it has been removed by the authorities.