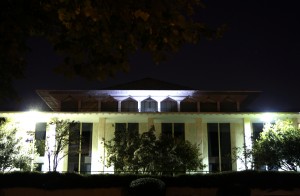 According to whistleblowing website WikiLeaks, the US embassy has sent a diplomatic cable from New Delhi to Washington that said, America can learn lot of things from India's secular attitude. In India there are, multi-religious, multi-cultural, heterogeneous, multi-ethnic society, which are practiced freely.
The cable dated Apr 2006, that was posted in The Guardian newspaper, praised India for its secularism that showing tolerance for all faiths.
The cable said that at the time when many nations were dominated by extremist movements, India moved in a right direction guided by strong native tradition of communal living, non-violent movements, freedom of press and realizing that political and religious hatred does not has any meaning.
But, India is always annoyed by the terrorism or regional fights provoked by politicians  for narrow political ends, it said.