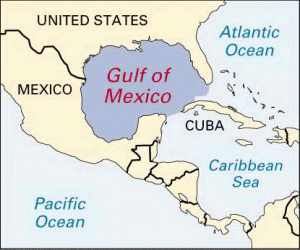 US will go after the Oil and will continue to explore it, President Obama said in a statement today.
Dont be shocked. US has decided to hunt Oil domestically and not internationally.
The effort taken to explore its own country for Oil comes after a high Oil price rise with continual demand of the natural resources that fails to meet its local demands.
Obama New Oil Strategy

President Obama strategy to limit Oil crisis is by allowing new leases for exploration in non-protected areas of Alaska and in the Gulf of Mexico. By this way, the new Oil field can be discovered and be used.
However, the ban on drilling in eastern areas of the Gulf  which was imposed during the Deepwater Horizon spill has been extended until 2017.
President's Speech
In his weekly address the president insisted the US could reduce its need for imported oil and improve safety if they opted for exploration. And he urged Congress to back proposals to end taxpayer subsidies to highly profitable oil companies.
Concerned Obama highlighted that he is aware of the price rise in the country and the best way to limit it is through exploration.
Readers should note that, quite recently the price of oil had reached  $4 per gallon (£0.65 per litre).
Though the Oil production for the year 2010 is high, in the address, President Obama added, "But I believe that we should continue to expand oil production in America – even as we increase safety and environmental standards".