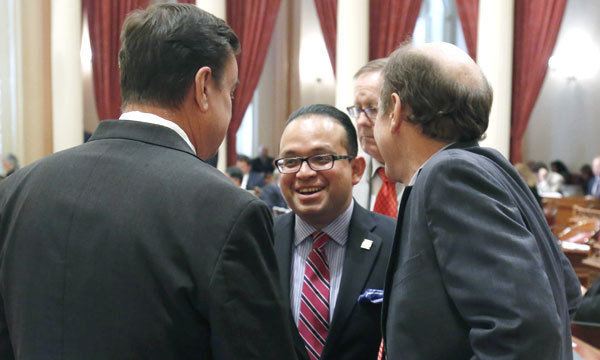 $10 minimum wage bill has been approved in California. The bill would increase the state's minimum wage from $8 an hour to $10 an hour by 2016. Gov. Jerry Brown has confirmed that he would sign it.
A bill that would boost California's minimum wage to $10 an hour by 2016 won approval by the state Legislature on Thursday and was sent to Gov. Jerry Brown, who said he would sign it.
The measure would raise the current $8 minimum wage to $9 an hour next July 1 and to $10 on Jan. 1, 2016.
The 25% increase would be the first minimum-wage hike in California in five years and would put extra money in the pockets of an estimated 2.4 million Californians.
"This is the time to raise the minimum wage to provide relief for hard-working families," said the bill's author, Assemblyman Luis Alejo (D-Watsonville). About 3 of 5 minimum-wage earners are 26 or older, he stressed
Labor unions lobbied heavily for the bill, both in the Legislature and at the governor's office. Business groups opposed it.
The bill won final passage in the Assembly on Thursday evening by a 51-25 vote. Earlier in the day it received a 26-11 vote of approval by the state Senate.
The governor's personal intervention, employers said, helped ensure the bill's passage.