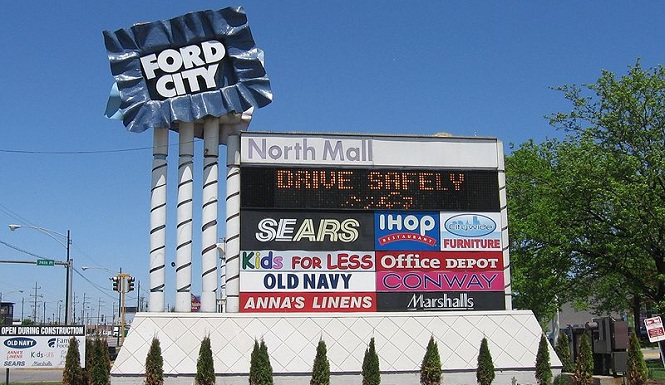 A melee, fight between two gangs, in Ford City mall, Chicago resulted in 19 being arrested. All between the ages of 13 and 18.
The police responded by dispatching 50 cars and a helicopter to control the situation. After which they ended up arresting 19.
The Ford City Mall was where 19 were arrested this weekend after an appearance of the boy band Mindless Behavior, an apt  name considering the shenanigans that resulted in the mass arrests.
The Inquisitr reported earlier when the 19 were arrested at the mall, noting that a spate of recklessness appears to have broken out in the crowded shopping center and quickly spiraled out of control:
"The mall was forced to close due to the rowdiness of the teens who descended upon shopping center after the Mindless Behavior appearance had concluded. Police said the mob soon spread to other areas. Over 100 individuals were spotted in the parking lot of a nearby Firestone. Others were seen trying to break into cars near a Sports Authority store."
ABC confirmed the 19 arrests at the mall were of teens between the ages of 13 and 18, and reports:
"Most are charged with misdemeanor mob action. A 16-year-old is charged with battery of a mall security guard who was trying to evacuate the mall … Ford City Mall senior general manager John Sarama says the incident wasn't related to an appearance by the boy band Mindless Behavior, which ended about 45 minutes earlier."
Before the 19 teens were arrested at the mall, police say they flooded the parking lots, climbing on cars and generally engaging in rowdy behavior.
It is a good thing they were arrested, but they need to be taught a lesson, will arresting have done the trick? or they just had the fun of their life?