A report of an engine fire forced an American Airlines flight to make an emergency landing Sunday, though no fire was found when the plane safely landed in Arkansas, authorities said.
Little Rock National Airport officials said Flight 1720 landed at 4:08 p.m., about 15 minutes after the pilot declared an emergency. The twin-engine MD 80 jet was traveling from Dallas to Washington.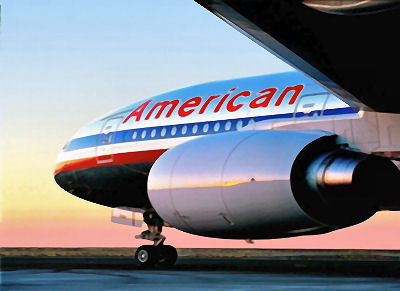 The plane was carrying 136 passengers and five crew members. No injuries were reported, Federal Aviation Administration spokeswoman Elizabeth Isham Corey said.
Corey said no fire was found on the flight but declined further comment, saying she couldn't discuss ongoing FAA investigations. Such investigations can take several weeks, she said.
Airport officials said the plane taxied to a ramp under its own power and was tugged to a gate. Mechanics were being called in to troubleshoot, and the airport was working to make sure passengers got to their final destination of Dulles International Airport in Washington.
American Airlines officials did not immediately respond to messages seeking comment
Source: Yahoo News