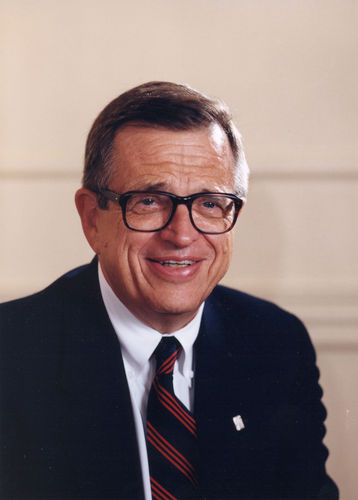 Charles Colson was simply described as the "Evil Genius" of the Watergate scam that rocked the U.S Government in the 1970s and finally led to the resignation of the U.S President Richard Nixon. The only U.S President ever to resign. Today Charles Colson has died at the age of 80.
Charles Colson spent 7 months in jail. After the jail term he came out as a new man. Redeemed by his religious faith, were met with more than skepticism by those angered at the abuses he had perpetrated as one of Nixon's hatchet men.
Colson died Saturday at age 80. His death was confirmed by Jim Liske, chief executive of the Lansdowne, Va.-based Prison Fellowship Ministries that Colson founded. Liske said the preliminary cause of death was complications from brain surgery Colson had at the end of March. He underwent the surgery to remove a clot after becoming ill March 30 while speaking at a conference.
Colson once famously said he'd walk over his grandmother to get the president elected to a second term. In 1972 The Washington Post called him "one of the most powerful presidential aides, variously described as a troubleshooter and as a 'master of dirty tricks.'"
"I shudder to think of what I'd been if I had not gone to prison," Colson said in 1993. "Lying on the rotten floor of a cell, you know it's not prosperity or pleasure that's important, but the maturing of the soul."
In February 2005, Colson was named one of Time magazine's "25 Most Influential Evangelicals in America."
Time commended Colson for helping to define compassionate conservatism through his campaign for humane prison conditions and called him one of "evangelicalism's more thoughtful public voices."
"After decades of relative abstention, Colson is back in power politics," Time wrote.