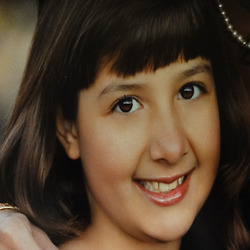 There's now one very lucky little girl with a new guardian angel — massacre victim Christina Taylor Green, whose organs the child received in a lifesaving transplant.
"This is exactly what Christina would have wanted, to be able to help someone else," said her aunt, Kim Green.
The organs were donated to a stricken young girl from Boston.
"Christina will be an angel in heaven watching over this little girl. God blessed that child," Kim Green told The Post.
John Green, the father of 9-year-old Christina, who died with five others in the assassination attempt on US Rep. Gabrielle Giffords in Tucson Jan. 8, was asked what he would tell the organ recipient and her family if he meets them one day.
"Take good care of [Christina], " he replied emotionally.
"We hope their little one is OK," he told the Boston Globe. "We hope our daughter's gift really helps them.
"We're proud parents once again of our daughter, who has done another amazing thing."
He said he looks forward to being able to tell the other family that himself some time.
We would love to meet [the recipient]," John Green said.
The uplifting news of the transplant came as the shattered neighbor who brought Christina to the tragic event ventured briefly out of the hospital where's she's been recovering to visit a makeshift memorial on its grounds.
The neighbor, Susan Hileman, wept as she was wheeled past the mound of flowers, balloons and touching messages of hope.