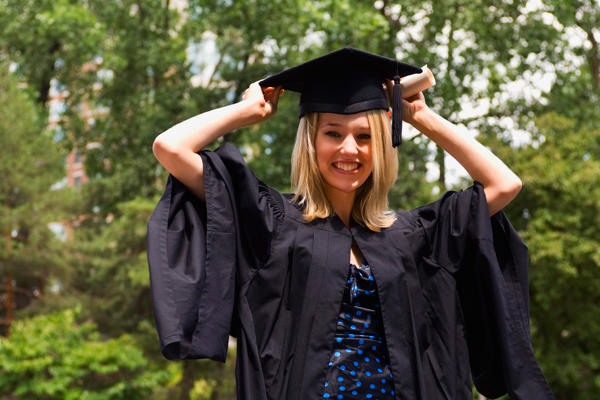 College Board reports show alarming increase in college expense. Colleges are continuing to turn into an expensive affair in spite of the lack of jobs after you finish college.
According to a report on CNN, "for the 2012-13 academic year, 151 colleges charged annual tuition, fees, room and board totaling more than $50,000, according to College Board data analyzed by the Chronicle of Higher Education."
Three years ago, only 58 schools charged as much — last year, the number was 123, CNN Money states.
Wesleyan University in Connecticut was included among the most expensive schools with a sticker price of $58,502, according to the data.
The average cost has also gone up. The average expense of college is now $17860.
The sticker price of in-state tuition at four-year public universities climbed about $400 this fall, an increase of nearly 5 percent that brought the average to $8,655. That's a modest increase compared to recent years but still painful for families with stagnant incomes after a prolonged economic slump.
Room-and-board charges grew by a comparable amount, raising the full cost for students living on campus to $17,860.
At private colleges, enrolling about one-quarter of four-year college students, list prices remained substantially higher: $39,518 on average, including room and board. During the previous three years, net prices at private colleges had declined. But this year net tuition and fees increased about $780. Including room and board, but factoring in aid, the typical student at a private college is paying $23,840.
At public two-year colleges, tuition and fees increased $172 to $2,959.
Whats the point of this abyssal increase in college expense? With almost ZERO jobs after college education, colleges just continue to add burden debt burden to our young children.
Perhaps, are we looking at an education loan bubble?
Among other findings in the College Board's latest report:
–New Hampshire and Vermont have the highest published in-state tuition charges, at around $14,000 each. Wyoming has the lowest at $4,287, followed by Utah at $5,595.
–The College Board's figures are comparable to other recent reports on rising student debt: About 57 percent of 2010-2011 bachelor's degree recipients graduated with debt, which averaged $23,800 (another report last week calculated figures about $3,000 higher). Of students who entered college in 2003-2004, only about 2 percent had more than $50,000 in debt in 2009. Two-thirds of all students who entered that year had less than $10,000.
–The percentage increases in costs at four-year public colleges have declined each of the last four years, but continue to race ahead of overall inflation — up 27 percent beyond inflation in the five years since 2007, compared to a 31 percent increase over the five years before that.