The news about a day care shooting in Quebec, Canada paralyzed us. Thankfully, all children in the day care are safe. The shooting happened when a man shot dead another man and then killed himself in the day care center.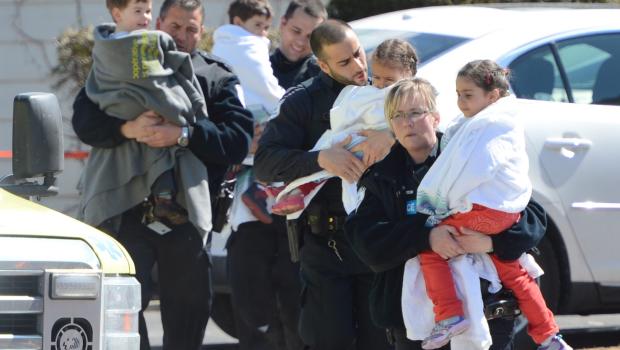 The 53 children that were present in the day care center during this incident where safe and unharmed and they have been evacuated. Though, the police say that some of the children may have witnessed this killing.
At least the children are safe, news like this is really getting hard to digest after the school shooting in Sandy Hook Elementary, U.S., where 20 children where murdered.
The police on Friday received a call about an armed man with a shotgun threatening people, Gatineau Police Chief Mario Harel told the reporters. When the police arrived they found one man dead with a shotgun beside him and another man who is an employee of the day care. The identity of this man is yet to be revealed.
Harel said the shooting seemed to be related to a recent separation between a couple but didn't elaborate.
Police speculated that some children likely witnessed the killings.
"It's a small area, it's a close space," said Harel. "For sure, they should have been witness (to) the event."
Parents sobbed and hugged while they waited for investigators to bring them to their children.
Omar Eltalawi rushed to the scene from his nearby home as soon as he heard about the shooting, fearful for his 3-year-old daughter, Zain.
"It was horrible," Eltalawi said as he described the fear of not knowing what was going on inside the day care. "You see these things on the news and you don't expect it to happen to you."
Gatineau city is just across the river from Ottawa, the capital.
The children are safe, but if they did witness this incident isn't it our responsibility to protect them from such things? Now even a day care is not safe? What's wrong? Why are places where children gather becoming a place to kill? Tell us.