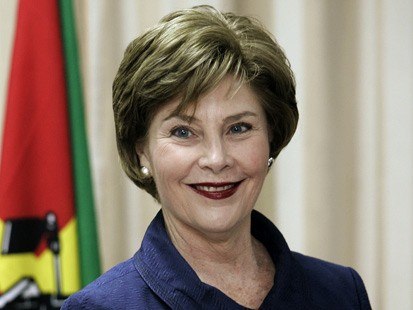 So, did Laura Bush kill a guy ? Technically she didn't but based on the grounds of moral maybe she did.
Laura Bush was the First Lady of the USA for 8-years, from January 20, 2001 to January 20, 2009. You guessed it right she is the wife of the infamous US President George W. Bush. Hmmm, looks like a perfect couple.
So, here is the story. You make the judgment.
One night in November 6, 1963, when Laura was only 17, she beat a stop sign which resulted in a fatal accident that killed her alleged boyfriend and classmate Michael Dutton Douglas due to neck breakage while Bush and her passenger were treated for minor injuries. According to records released by the city of Midland in 2000 as a response to an open-records request, she was not charged for any criminal or civil liability.
A spokesman in Bush's behalf said that it was a very tragic accident which seriously affected the families of the bereaved as well as being a painful phenomenon for those who were involved and the community. In her book Spoken from the Heart, she confesses that the accident caused her to lose her faith for a lot of years.
Here is a funny clip from Family Guy, you gotta check it :