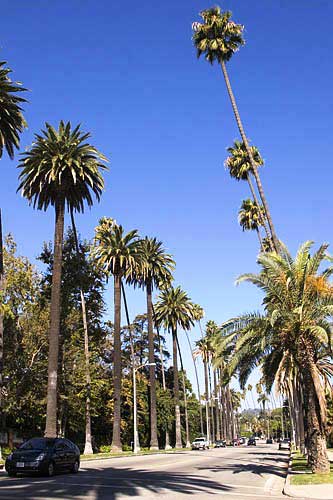 Some Southern Californians were shaken out of bed Saturday morning by a small earthquake that rattled homes across the Inland Empire region and caused buildings to sway in downtown Los Angeles.
The magnitude 3.8 earthquake struck at 8:07 a.m. The U.S. Geological Survey said it was centered about two miles northwest of Devore, in San Bernardino County. The quake was downgraded from an initial magnitude of 4.1.
"It felt like a sonic boom," said Letty Salgado, a server at Papa Tony's Diner in San Bernardino. "Everybody was startled. Customers all looked at each other, then went right back to their breakfasts. It was real quick."
A San Bernardino County Sheriff's dispatcher in nearby Rancho Cucamonga said the station shook for a few seconds, but there were no calls about damage or injuries.
A small 2.0 magnitude aftershock hit about a half-mile away about two minutes later, the USGS said. That was followed by a 1.8 magnitude shock at 8:14 a.m.
Dr. Lucy Jones with the USGS said the quake was located in an area where three faults come together. Early reports that the quake occurred on the San Andreas Fault were incorrect, Jones said.
"I was just sitting in my old chair when the house started shaking," recalled Frank Chavez of Crestline, a mountain town just east of the epicenter. "I looked at my wife and we both said, 'earthquake!'. It was no big deal. These get to be old hat if you live in California awhile."
Chavez said dishes rattled in the kitchen but nothing was damaged.
Some buildings swayed in downtown Los Angeles, about 60 miles to the west, and residents reported shaking along LA County's beaches.
Paul Harrington was reading in bed at his home in Hesperia, about 20 miles north of the epicenter, when he felt the quake hit.
"It started out as a little tremble, like a plane passing overhead. Then a few seconds later, there was a real jolt," Harrington said. "A few seconds after that there was another smaller jolt."
Harrington said he felt the shaking for several seconds. His home was not damaged.
The epicenter was approximately near the junction of the 15 and 215 freeways at the base of the San Bernardino Mountains below the Cajon Pass.