Elizabeth Smart is moving on with life on a very positive path. Elizabeth Smart was kidnapped at the age of 14 and was held for nine months, she described this as "nine months of hell,". Today, she got married in a private ceremony in Hawaii.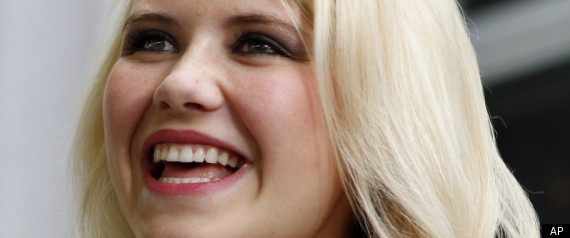 Smart, 24, and Matthew Gilmour, whom she met while she was serving on a religious mission in Europe for the Church of Jesus Christ of Latter-day Saints, tied the knot at a Mormon temple overlooking the Pacific on the island of Oahu, her uncle, Tom Smart, said.
A spokesman for Elizabeth Smart, Chris Thomas, added in a statement that the couple were accompanied by a small group of immediate family, and he described them as "beaming" as they left the temple on their way to a reception and luau.
They were to depart on an "extended honeymoon" after the day's festivities, Thomas said. Gilmour is 22, according to People magazine.
Smart, now an advocate for missing children and an occasional television news commentator, announced last month she was engaged to be married, with a wedding anticipated for early summer.
But facing media attention that was growing "increasingly invasive," Smart decided about a week ago that "the best way to avoid significant distraction was to change her wedding plans and to get married in an unscheduled ceremony outside of Utah," Thomas said.
Smart was abducted at knifepoint from her bedroom in June 2002 by a homeless street preacher, Brian David Mitchell, and was repeatedly raped and forced to wander with her captor from town to town for nine months.
She was freed after being spotted by passers-by in a Salt Lake City suburb in 2003. Mitchell was convicted in 2010 of kidnapping and unlawful transportation of a minor across state lines to engage in sexual activity. He was sentenced in May to life in prison.
Smart testified during Mitchell's trial, describing her time as his captive as "nine months of hell."
Mitchell's wife, Wanda Barzee, was sentenced to a 15-year prison term in 2010 after pleading guilty to conspiracy and cooperating with prosecutors in the case against Mitchell.
ABC News announced in July it had hired Smart as a contributor on stories about missing persons.