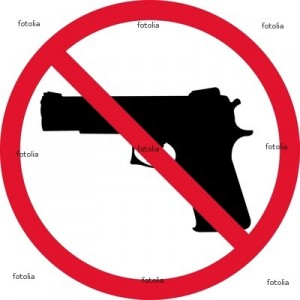 A five-year-old boy died from self-inflicted gunshot wounds in Hamilton, Ohio, the Journal News newspaper reported online.
The death was from an 'accidental, self-inflicted gunshot', Debbie Lacey, the coroner's investigator, was quoted as saying late Monday.
The boy, Zachariah Nesbitt, shot himself Saturday night at his home with a 9mm Glock handgun. The bullet went through his lung, Lacey said.
The boy died later Saturday night.
Police were investigating. In the call to emergency services, a man believed to be Zachariah's father, David Nesbitt, was quoted as saying: 'Oh, my God, no. He got my (expletive) gun out of the closet.
Hell, this is what happens if the parents are not careful. A Young child life would have been saved, if the parents were careful. This will be a lesson to all of you people.  Keep the poisonous and harmful machines away from your children.