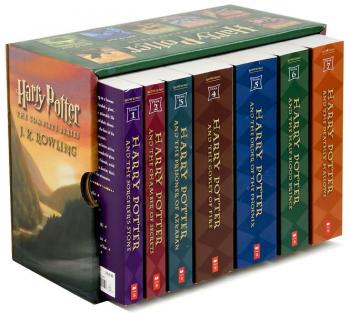 The Harry Potter e-books were made available only back in March, now they will be available on Kindle library as well. The best part though is they might be for free!
Amazon.com announced Thursday that on June 19, the e-book editions of J.K. Rowling's seven Potter novels will become part of the Kindle service available to Amazon Prime subscribers. Members can download a book for free once a month. Amazon's library has more than 145,000 books.
Financial terms were not disclosed for the online retailer's "licensing agreement" with Rowling.
Rowling only recently permitted e-books of the Potter series and has been offering them through her own Pottermore website. The e-books on the Kindle will be available in English, French, Italian, German and Spanish.