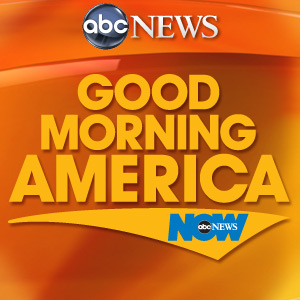 A Lucky Viewer's Dream Will Be Fulfilled on Thursday, May 27
All last week, "Good Morning America's" anchors lived out some of their wildest dreams – from Robin Roberts' flying lesson with Captain Chesley "Sully" Sullenberger to George Stephanopoulos' poker game of a lifetime with the world's top pros. As part of this special series, "Living The Dream," the broadcast also set out to make a lucky viewer's dream come true, too. After receiving thousands of submissions via ABCNews.com, "GMA" narrowed the field to four finalists. Beginning today, viewers can vote for their favorite submission on ABCNews.com through Sunday, May 16 at midnight (ET). The winner's dream will be carried out on the broadcast on Thursday, May 27.
Watch the announcement on "GMA" this morning: http://abcnews.go.com/GMA/video/living-dream-meet-finalists-10634638
About the finalists:
Jamyce Lee is a 27-year-old mother of three from Kankakee, Illinois. She has watched "The View" ever since it premiered and even records the show when she can't watch it live. In her submission to "GMA," Jamyce wrote, "I've had countless dreams of sitting at the table with the women of 'The View' discussing hot topics." Should she win, Jamyce would join the co-hosts for their signature, no-holds-barred segment about the day's most-talked about subjects.
Mark Wilkins' dream is to perform on stage with legendary rocker Alice Cooper. It's a far cry from his life as a husband, father and senior pastor at the Crown Point Methodist Church in Crown Point, Indiana. For Mark, now 49, he's been dreaming of this moment since he was a teenager. In his submission to "GMA," Mark wrote, "Since I was 14, when most boys wanted to be Joe Namath, I wanted to appear on stage with Alice, even just once. The excitement, the thrill would REALLY make my decade."
43-year-old Amanda Roberts is a diehard Dallas Cowboys fan whose dream is to cheer with the team's world famous cheerleaders. Amanda, who now lives in Bossier City, Louisiana, grew up in Dayton, Texas and has been a fan of the team all her life – a love affair that began because her mom was a Cowboys fan. She grew up watching the cheerleaders on TV and thought, "I can do that!"…and now she just might have the chance.
Gail Sylva is a 57-year-old mother of five and grandmother of 11 from Fairview, North Carolina. She's always been a fan of dance, but she set those dreams aside years ago to help support and raise her family. As a long-time fan of "Dancing with the Stars," her dream today is to learn one dance from her favorite pro on the show, Tony Dovolani. In her submission, Gail told "GMA," "It is just a wonderful thought to experience the grace and fantasy of dancing like one of those women on 'Dancing with the Stars.' I would like to be a star for one day."
You can read more about the finalists at ABCNews.com: http://abcnews.go.com/GMA/Dreams/vote-gma-living-dream-finalists/story?id=10628119
"Good Morning America," the Emmy Award-winning morning news program featuring the anchor team of Robin Roberts, George Stephanopoulos, Sam Champion and Juju Chang, airs live Monday through Friday from 7:00-9:00 a.m., ET on the ABC Television Network. Bill Weir is the anchor of "Good Morning America Weekend." Jim Murphy is the senior executive producer and Tom Cibrowski is the executive producer of ABC's "Good Morning America."
Post source:
blogs.abcnews.com