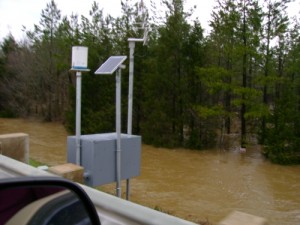 Heavy overnight rains triggered flash floods in the US state of Arkansas, killing at least 12 people at a camp ground, police said Friday.
Some of the victims might have been children, and several others are believed to be trapped or remain missing in the area near the Ouachita Mountains in western Arkansas, CNN reported.
Police were still determining whether the victims were residents or campers at the Albert Pike camp ground.
Rescue teams in helicopters were searching for survivors, said Arkansas state police spokesman Bill Sadler. 'It's going to be a while before we have reliable communications from that area,' Sadler said, adding that the camp grounds were in a very remote area.