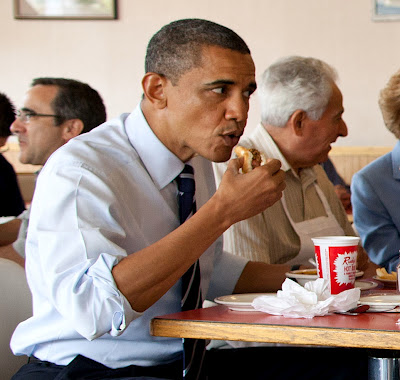 The President of United States is the most powerful position in the world. So, one might wonder how much does this guy get paid for being the leader of the world?
That is exactly what we wondered and started finding information.
Surprisingly, they really don't make much. Their salary can be compared to a dinner paid for by a top CEO in Wall St.
Barack Obama earns a base salary of $400,000 per year, or just under £250,000. Added extras, including an expense account, bump up the annual income to a total of around $550,000 a year.
Comparatively, the head of JPMorgan Chase took home $41 million last year.
The office is more of comfort and living the American Dream rather than the money.
On top of the salary and expense accounts, both the U.S. president and vice president are given free housing with plenty of amenities. The White House has 132 rooms, 32 bathrooms, a movie theater, bowling alley, billiards room, tennis court, jogging track and putting greens. The President also has use of Camp David, the presidential retreat.
The Vice President lives in Number One Observatory Circle, which has been the official vice presidential residence since 1974.
Here's a list of some federal employees and their current salaries as reported in January 2005:
Executive Branch
    President: $400,000; $50,000 expense account; $100,000 nontaxable for travel; $19,000 official entertainment account; free housing
    Retired president: $150,000 pension; plus $150,000 to maintain staff
    Former first lady: $20,000
    Vice president: $208,100; $10,000 expense account; free housing
    Presidential Cabinet member (i.e. secretary of defense, attorney general, etc.): $157,000
Legislative Branch
    Speaker of the House of Representatives: $208,100
    Senate president pro tempore: $180,100
    Senate and House majority and minority leaders: $180,100
    Other senators and representatives: $162,100
Judicial Branch
    Supreme Court chief justice: $208,100
    Supreme Court associate justices: $199,200
    Circuit judges: $171,800
    District judges: $162,100