Jennifer Hudson's former brother-in-law William Balfour has been convicted of murdering her Jennifer Hudson's mom, brother and 7-year-old nephew.
As Academy Award-winning actress Jennifer Hudson stood in the silent courtroom Friday, shifting nervously from foot to foot, stardom and celebrity seemed worlds away.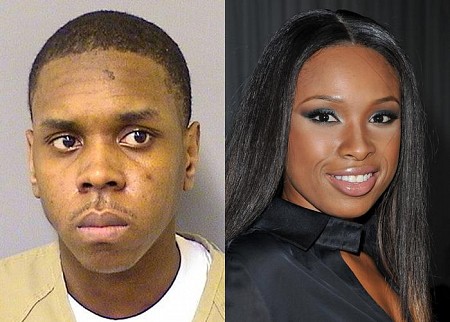 For all the attention, awards and accolades, Hudson in that moment was a grieving daughter from the South Side waiting for justice, her family torn apart by a crime of unimaginable horror.
She bowed her head as the verdict was read, then broke into soft sobs as a Cook County jury convicted her former brother-in-law, William Balfour, of murdering her mother, brother and nephew in October 2008.
As the jury left, Hudson stood on tiptoes and watched them leave, her fiance's arm wrapped around her waist. No one on the 12-member panel turned back to look at her.
Though Hudson's celebrity attracted national media to the Chicago courthouse for the 13-day trial, she apparently had little impact on the jury. Several members told reporters that her name was rarely mentioned during deliberations. Their only conversation about her focused on the singer's testimony and their opinion that it offered little help in reaching a verdict.
The defense used the witnesses to paint Englewood as a dangerous, nearly lawless neighborhood where even Hudson's relatives struggled to stay clean. Jason Hudson was a known drug dealer who carried a gun for protection, a relative testified.
Balfour's attorneys repeatedly suggested the crimes were connected to Jason Hudson, who had been shot five times in the leg during a 2004 drug-related home invasion in Michigan. The defense repeatedly criticized Chicago police for failing to investigate whether his illicit activities could have played a role in the murders, saying authorities wanted to solve the case quickly because Jennifer Hudson's celebrity had created intense media interest in the crime.
Foreman Robert Smith, a bus aide who works for the Chicago Public Schools system, said he wouldn't have much to say to Hudson if he ran into her outside of the courthouse.
"I hope she can put this behind her and get on with the rest of her life," he said.