An American women who called herself 'Jihad Jane' online has admitted her role in a plot to kill a Swedish cartoonist who had offended Muslims.
Colleen LaRose, 47, helped foreign terror suspects intent on starting a holy war in Europe and South Asia, prosecutors said.
Colleen LaRose was also known online as 'Fatima LaRose'. She was in custody since her arrest in October 2009 in Ireland along with other terror suspects.
The March 2010 indictment charged LaRose with conspiring with jihadist fighters and pledging to commit murder in the name of a Muslim holy war, or jihad. The indictment was announced after authorities arrested seven suspected terrorists in Ireland allegedly linked to LaRose.
The FBI recovered her emails messages over 15 months. In these emails LaRose agreed to marry an internet contact from South Asia so that he could move to Europe. She also agreed to become a martyr.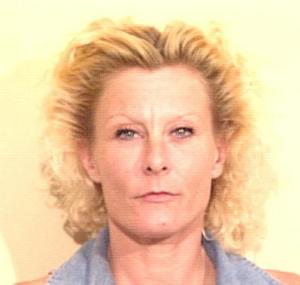 The man whom she agreed to marry over the internet in March 2009 sent her an email asking her to go to Sweden to find the artist, Lars Vilks, who has depicted the Prophet Mohammed.
LaRose, born in Michigan, moved to Texas as a girl and had married twice by age 24. Both unions were long over by the time she met Pennsylvanian Kurt Gorman in 2005. LaRose lived with Mr Gorman and his father in Pennsburg, caring for the older man while Mr Gorman worked, Mr Gorman said. He called her a "good-hearted person" who mostly stayed around the house.
But her internet ties grew to a loose band of allegedly violent co-conspirators from around the world, prosecutors said. They found her after she posted a YouTube video in June 2008 saying she was "desperate to do something somehow to help" ease the suffering of Muslims, the indictment said.
By September 30 2009, she wrote online that it would be "an honour & great pleasure to die or kill for" her intended spouse, the indictment said. "Only death will stop me here that I am so close to the target!" she is accused of writing. She was arrested the following month upon her return to the US
Paulin-Ramirez faces a maximum 15-year term if convicted of aiding terrorists.