With US unemployment rate over 9% a new disturbing trend seems to be followed among recruiters. Many recruiters make it clear that they do not want the unemployed to apply for a job opening. A New disturbing trend that is rise among US recruiters.

If this continues we can only watch the unemployment rate continue to increase.
In 2008, Michelle, a 53-year-old Illinois resident with 19 years experience in information technology, became another casualty of the Great Recession. More than a year later, after a long and fruitless job search, she finally heard from a headhunter who thought she sounded like a great fit for a post he was looking to fill.
But when Michelle told him how long she had been out of work, the headhunter turned apologetic: His client, he said, wouldn't accept people who had been unemployed for more than six months. Michelle would go on to stay jobless for so long that she ultimately exhausted all her unemployment benefits, and, for the first time in her life, was forced to apply for food stamps and welfare.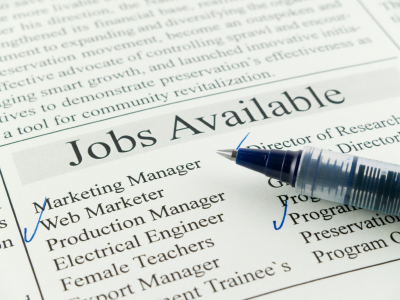 Sony Ericssion itself made one such listing, asking only for candidates who are currently employed to apply for a job opening. But later they just called it a "Mistake".
Job-placement professionals say that over the last year, more and more employers have made it clear they won't consider job candidates who aren't working. "A lot of our recruiters have had clients who have come across this," Matt Deutsch of TopEchelon.com, which brings recruiters together to collaborate in finding jobs for candidates, told The Lookout, calling the practice "unfortunate."
"At a moment when we all should be doing whatever we can to open up job opportunities to the unemployed, it is profoundly disturbing that the trend of deliberately excluding the jobless from work opportunities is on the rise,"Christine Owens, who runs the National Employment Law Center, told the EEOC.
I don't really see how the government can reduce the unemployment rate with companies not willing to hire the unemployed. This is like a linear process that could only lead to more unemployment.