A California man has committed suicide just before his home was to be foreclosed. Thanks to our monetary system whose only purpose is to suck us dry till we dead. Norman Rousseau killed himself as he was just days away from being evicted from his house.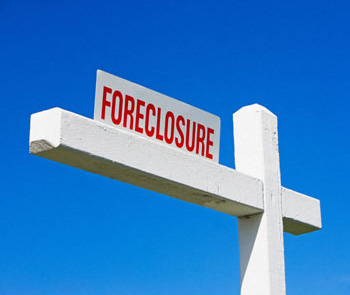 "The engine is smoking like a chimney," Norman Rousseau told his wife after working on an RV that was expected to be home for the couple after they were evicted from their house in Newbury Park, California.
These were the last words of Norman Rousseau, he later shot himself. The couple were to be evicted from their home after a long battle over their mortgage held by Wells Fargo.
"I lost my husband and it hurts me like hell," Oriane Rousseau, the wife of Norman, told CBS's Los Angeles affiliate. "I don't want this to happen to anybody. This is horrible. I lost my husband. I lose my pets, I lose my house, I lose my furniture, everything…for nothing."
The 53-year-old, who battled different ailments, would pick up odd jobs but was struggling financially. His wife, Oriane, was working part-time jobs. The couple's troubles began after they were solicited to refinance their mortgage and became locked into an alleged predatory loan for the home, which they purchased in 2000, according to their attorney Chris Gardas.
The couple alleges there was a dispute with the bank over one payment and say they received harassing calls over the issue.
The couple later began a loan modification process, according to Gardas. "The details of the new loan were misrepresented and the couple became locked into a loan with a higher interest rate and were charged thousands in origination fees," according an amended lawsuit filed by the couple.
Wells Fargo is also one of five big banks that agreed to pay a $25 billion settlement over allegations of mortgage fraud. The bank filed a response to the Rousseau suit, denying the allegations and asking for a dismissal, plus more fees — this time for the bank's attorneys.
The suit claims the bank told the couple not to make payments during the loan modification process. Then they were denied the modification. And, while facing foreclosure, the couple claims they were not given enough time to make the mortgage current, according to Gardas.
Over the last year, the family has spent thousands on legal fees and consultation, says Gardas.
In the last few months, Rousseau was said to be under incredible stress.
"There were times where I knew there was something off," said Gardas. "He was continuing to look for work and, on the night before, his spirit seemed a whole lot better."
"He located a motor home and he was going to pick it up," he continued. "They were resolved they would live in the motor home and the family wouldn't live on the street. I was supposed to talk to him later that night but I didn't get a call from him. "
Rousseau, who never took off his wedding band, would give his wife the ring while working on the truck to avoid losing it.
The next day, under a blanket, Rousseau shot himself in the head.
The banks continue to rob us blind and destroy the life of many. If we don't take a stand against these banks one they will be knocking on our doors to take our hard-earned money too.
Why is there no one controlling the banks who seems to be on a free run when it comes to imposing unrealistic fees and interest? What can be done to stop them? Tell Us.