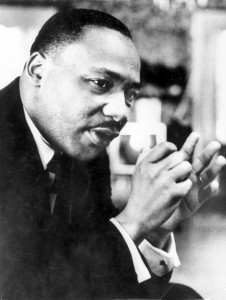 While most of us celebrate the fact that Monday, January 18th is Martin Luther King, Jr, Day, did you know that it actually took 15 years for Congressman John Conyers and others to lobby for this day to become a nationally recognized day?
The bill was introduced to congress just 4 days after Dr. King was shot, but it wasn't signed into law by President Ronald Reagan until Nov. 2, 1983. In the interim, several states (including Illinois, Massachusetts, and Connecticut) had passed their own versions of the holiday to celebrate Dr. King's life and legacy.
Today, MLK day is designed to celebrate not only Dr. King's birthday (which is actually on January 15th) but also to recognize civil service, and, civil rights: two things Dr. King fought hard for and believed in.
Dr. King is most widely known for his "I have a dream speech" but he also often said, "Life's most persistent and urgent question is: what are you doing for others?"
So on this day of service, reflection, and remembrance, what are you doing to help your community and those around you? Tell us by leaving a comment below!
To learn more about Dr. Martin Luther King, Jr. read his mini-biography here.