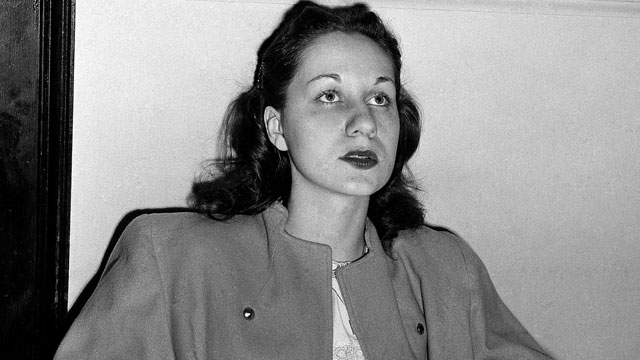 The women who inspired the movie "The Natural", Ruth Ann Steinhagen has died. She shot a Major Leaguer in her hotel room.
Ruth Ann Steinhagen, a crazed Cubs fan who baited Phillies first baseman Eddie Waitkus into meeting with her in 1949, actually passed away in December. Last week, the Cook County Medical Examiner's Office revealed the identity of the woman who died of natural causes at the age of 83, according to The Associated Press.
Steinhagen's obsession and subsequent shooting of Waitkus became the basis for the storyline of "The Natural," a 1952 novel by Bernard Malamud and later a 1984 movie starring Robert Redford and Barbara Hershey. In both depictions, Roy Hobbs, the fictional version of Waitkus portrayed in the film by Redford, is lured to a hotel room by a woman, played by Hershey, who shoots him.
Waitkus played his first four big league seasons with the Cubs before the franchise traded him to Philadelphia in December 1948. Waitkus earned an All-Star nod in both 1948 and '49.
When the Phillies traveled to Chicago for a series at Wrigley Field in 1949, Steinhagen invited Waitkus to her room at a local hotel. There, the 19-year-old woman shot him in the chest.