New York is pushing for to increase the age limit to 21 to buy cigarettes. This new law if in comes into effect could help New York go smoke free.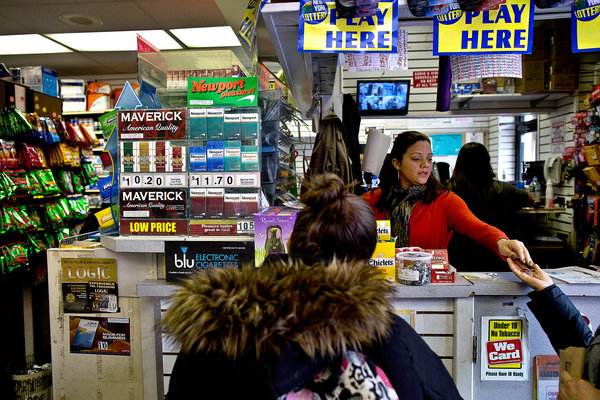 Young New Yorkers would not be able to buy cigarettes until they were 21, up from the current 18, under a proposal advanced Monday by Dr. Thomas A. Farley, the city's health commissioner, and Christine C. Quinn, the City Council speaker.
The proposal, which would give New York the highest smoking age in the country among major cities, is the latest effort in a long campaign to limit smoking that began soon after Mayor Michael R. Bloomberg took office, with bans on smoking in restaurants and bars, and expanding more recently to bans at parks, beaches, plazas and other public places.
The new proposal would make the age for buying cigarettes the same as for buying liquor, but it would not make it illegal for people under 21 to possess or smoke cigarettes.
Surveys suggest youth smoking has been declining in New York City, perhaps, some analysts say, because young people have been influenced by the public health campaigns and never taken it up to begin with.
In March, Mr. Bloomberg proposed legislation through the Council that he said would make New York the first city in the nation to force retailers to keep tobacco products hidden where customers could not see them. That proposal, he said, was meant to shield children from tobacco marketing and keep people from buying cigarettes on impulse.
But the latest proposals have also come amid some recent defeats in Mr. Bloomberg's public health campaigns, like a reversal in court of the policy of putting graphic antismoking advertisements where cigarettes are sold, and another court reversal of a highly anticipated city ban on selling super-size sugary drinks at movie theaters, sports arenas and other establishments.
The smoking age is 18 in most of the country, but 19 in four states: Alabama, Alaska, New Jersey and Utah. Some counties have also adopted 19, including Nassau and Suffolk Counties on Long Island. Needham, Mass., a suburb of Boston, also has raised its smoking age to 21.