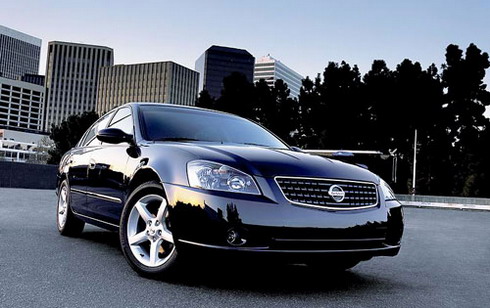 Nissan is recalling 13,919 of it top selling Altima sedans in the U.S.
This recall is because of loose steering bolts. If you drive a Altima sedan get it checked by your dealer immediately.
According to U.S. safety regulators, these steering bolts might not have been tightened properly during the production and could fall off during driving.
The Altima sedans are from the 2012 and 2013 model years and were made at the Nissan plant in Canton, Mississippi, from May 10 to July 26, Nissan North America told the National Highway Traffic Safety Administration.
"Some of the subject vehicles may have been manufactured with four transverse link bolts and two power steering rack bolts that were not torqued to the proper specification," Nissan told regulators in a letter NHTSA showed on its website.
As a result, the bolts may shake loose during driving, the letter states, and drivers may notice a rattling noise.
Nissan said there have been crashes or injuries as a result of this issue.
Altima is 27% of vehicles sold by Nissan in U.S.
Altima owners will be asked to bring their cars to Nissan dealerships, where the bolts will be torqued to the proper specification, NHTSA said. The cars are under warranty protection.
"Based on engineering judgment, it was determined that if a loose bolt falls out completely, the driver may experience difficulty in controlling the direction of the vehicle," Nissan told NHTSA.
On Sept. 21, Nissan confirmed that some of the subject vehicles were at its dealers. On Oct. 3, it decided a safety defect existed and a recall would be conducted.
Owners will begin to be notified on Oct. 29, Nissan told NHTSA.