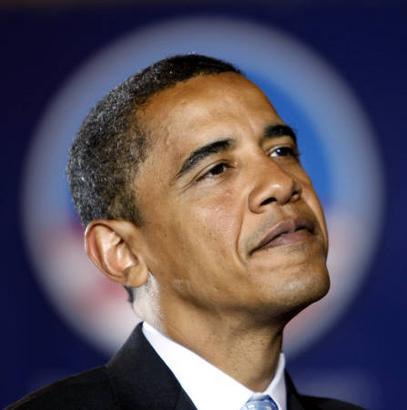 As election approaches President Obama finally seems to be noticing that they are people in America and that he needs their vote to win again. Obama wants to encourage businesses to keep jobs in US and stop them from outsourcing it in a bid to bring down the unemployment rate and boost the economy.
In his weekly radio and video address, Obama previewed an event he will hold next week with business executives to highlight the advantages of investing in the United States.
"We'll hear from business leaders who are bringing jobs back home and see how we can help other businesses follow their lead," Obama said.
The White House forum on "Insourcing American Jobs" will be held on Wednesday. Executives from more than a dozen companies will attend, including padlock maker Master Lock, furniture company Lincolnton Furniture, software application developer GalaxE Solutions, and chemicals company DuPont.
The White House sees an increasing trend of companies deciding to "insource" jobs and invest in U.S.-based plants and factories, according to a White House official. It wants to encourage more businesses to follow that trend, the official said.
The practice of U.S. companies moving jobs to foreign countries such as India and China, where labor is cheaper, is a source of concern to many U.S. workers.
Republicans vying to challenge Obama in November, including front-runner Mitt Romney, have hammered him over his economic stewardship. They contend that his regulatory policies, including new rules for Wall Street and the overhaul of the healthcare system, have discouraged investment. They also say his fiscal stimulus measures have not succeeded in bringing down high unemployment.
But the White House was encouraged by the December jobs report, released on Friday, which showed a drop in the jobless rate to 8.5 percent, its lowest level in nearly three years.
"We're heading in the right direction. And we're not going to let up," Obama said.