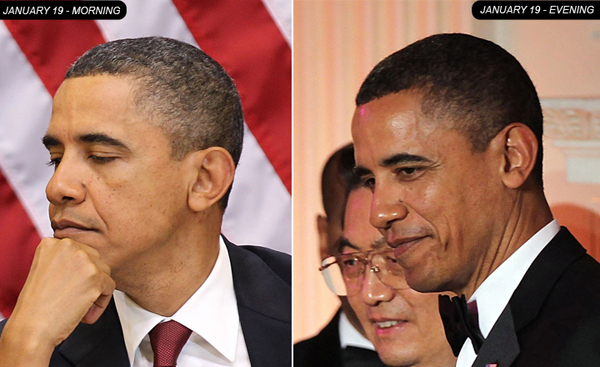 The above photo was published in the England's Daily Mail newspaper. So it seems pretty obvious that our President does dye his hair. So what the big deal ? I don't know.
Obama dying his hair black is really getting a lot of attention in the web. But does it really deserve it ? 100's of people do it everyday. But why does it matter if the President did it ?
You tell me, what the big deal ?