President Obama said Sunday he would be angry if an internal investigation showed Secret Service personnel engaged in misconduct while in Colombia, because he expected representatives of the U.S. to act with the "utmost in dignity and probity."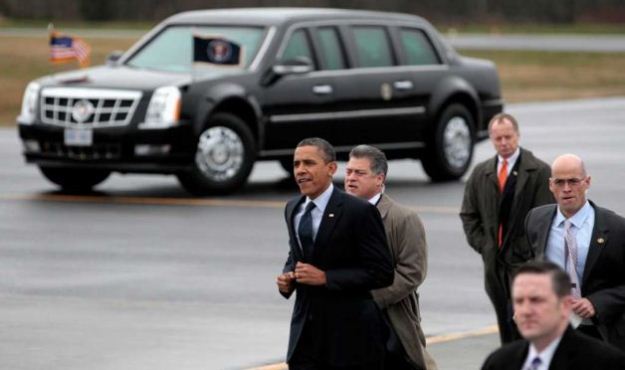 But as he finished a weekend meeting with other Western Hemisphere leaders here, Obama said he would wait until the investigation concluded before passing judgment on the agents and military officers, part of a team that he said performed "extraordinary work on a day-to-day basis protecting me, my family and U.S. officials."
The Summit of the Americas touched on such topics as drug policy and the exclusion of Cuba from the event, but informal conversation focused on the Secret Service scandal.
Eleven agents were ordered back to the U.S. and placed on administrative leave for misconduct, and fiveU.S. militarypersonnel were confined to quarters for violating curfew, after local police were called to the Hotel Caribe early Thursday.
U.S. officials said women believed to be prostitutes were in some of the Americans' rooms.
The Secret Service and the Defense Department are both looking into the allegations.
The Secret Service personnel were not part of the unit assigned to protect Obama, but were to provide security for U.S. government functions, buildings and officials.
"We're representing the United States … when we travel to other countries," Obama said. He wants members of the U.S. delegation to hew to "the highest standards" because "we're here on behalf of our people."
Earlier, in Washington, Rep. Darrell Issa (R-Vista) said he would conduct "an over-the-shoulder investigation" of the episode. Issa, who chairs the House Committee on Oversight and Government Reform, told CBS' "Face the Nation" that it was too soon to say whether he would call hearings.
"This kind of a breach is a breach in the federal workforce's most elite protective unit, and they don't just protect the president, of course — they protect the Cabinet members, the vice president, the first family, candidates," Issa said. "So when you look at this, you realize if you can have this kind of breakdown, one that could lead to blackmail … we've got to ask, where are the systems in place to prevent this in the future?"