Looks like people couldn't just give this a rest. Allegations have arisen that the birth certificate of US President Obama might be fake. All this after the White House official released his birth certificate as Obama was worried that the media cared less about the country and more about his birth certificate.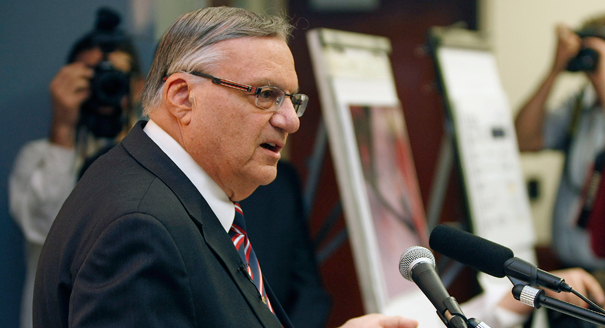 Arizona Sheriff Joe Arpaio said Thursday that his investigation has found there is reason to believe that President Barack Obama's birth certificate, released by the White House last year, was a forgery, according to reports.
The results of the probe, conducted by volunteers, is that Obama's long-form birth certificate may be a computer-generated forgery, the sheriff said at a press conference. Arpaio added that he believed Obama's selective-service card, filled out in 1980 in Hawaii, was also most likely a forgery.
"We don't know who the perpetrators are of these documents," Arpaio said, according to the AP, noting that he didn't think the president himself forged the documents.
Arpaio said there needed to be a criminal investigation into the matter but doubted that Hawaii officials could do it.
"Will they do an independent investigation, fair, honest, professional?" Arpaio asked, according to the Tucson Citizen. "I don't know."
Arpaio's probe comes after the Justice Department accused the sheriff of violating constitutional and civil rights in a "pattern of misconduct" that involved targeting and mistreating Latinos. A DoJ investigation released in December found that there was "reasonable cause" to believe Arpaio was involved in discriminatory policing practices, such as unlawful stops, detentions and arrests of Hispanics.
Although objections to the authenticity of the president's birth certificate have been widely debunked, some conservatives continue to make the country of the president's birth an issue.
The president's new Facebook account seems to poke fun at these so-called "birthers" – if one clicks on where Obama is born, it reads "Made in the USA," according to MSN.