The U.S. Postal Service continues to sink, on Thursday it reported a quarterly loss of $3.2 billion. The funny part is they are blaming the Congress for blocking the agency's cost-cutting efforts to offset declining mail volume and mounting costs for future retiree health benefits.
From January to March, losses were $1 billion more than during the same period last year. The mail agency said that without legislative action, it will be forced to default on more than $11 billion in health prepayments due to the Treasury this fall.
The Postal Service is seeking new leeway from Congress to eliminate Saturday mail delivery and reduce health and other labor costs. The Senate last month passed a bill that would give the agency an $11 billion cash infusion and reduce the health payments while delaying a move to five-day delivery for two years; the House remains stalled over a separate bill allowing for far-reaching cuts.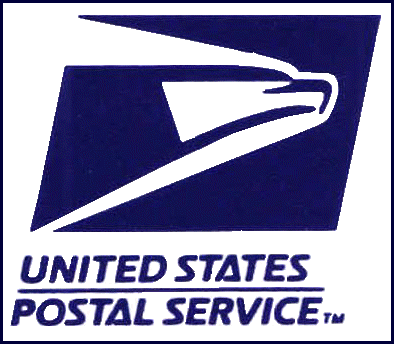 "We are aggressively pursuing new revenue streams and reducing costs within our control," said Postmaster General Patrick Donahoe. "These actions are not enough to return the Postal Service to profitability."
Overall, the post office had income of $16.2 billion from January through March, the second quarter of its 2012 fiscal year. That was down a fraction from the same period last year. But quarterly expenses this year climbed to $19.4 billion, up 5 percent, largely driven by the health prepayments. The Postal Service is the only government agency required to make such payments.
The Postal Service also has been rocked by declining mail volume as people and businesses continue switching to the Internet in place of letters and paper bills. The number of items mailed during the last quarter was 39.5 billion pieces, a 4 percent decrease, much of it in first-class mail.
On the positive side, the mail agency reported that employee productivity is at record levels, while shipping services such as express and priority mail had a 13 percent increase in income to $3.5 billion. Package volume continues to be roughly double that of FedEx and UPS, said Joe Corbett, the Postal Service's chief financial officer.
The numbers bring the Postal Service's year-to-date net loss to $6.5 billion, compared to $2.6 billion for the same period last year.
On Wednesday, due to strong public opposition, the Postal Service backed off a cost-cutting plan to close thousands of rural post offices after May 15 and proposed keeping them open, but with shorter operating hours. The new strategy, which would take place over the next two years, would save the mail agency about $500 million a year.
Donahoe has said he hoped the latest plan will help allay much of rural America's concern about postal cutbacks. He wants Congress to act quickly on legislation that will allow the agency to move ahead with its broader multi-billion dollar cost-cutting effort and return to profitability by 2015.
The agency has forecast a record $14.1 billion loss by the end of this year; without legislative changes, it said, annual losses will exceed $21 billion by 2016.
"These grim numbers should reinforce that the House of Representatives needs to address postal reform now," said Art Sackler, coordinator of the Coalition for a 21st Century Postal Service, a group representing the private sector mailing industry. "More than 8 million private sector workers will have their jobs put at risk if Congress fails to enact fundamental reforms of the Postal Service."
The Postal Service, an independent agency of government, does not receive tax money for its operations but is subject to congressional control over major aspects.