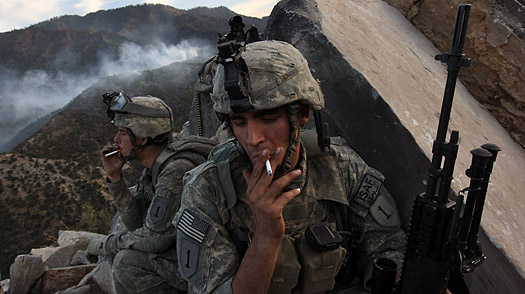 The White House has officially apologized for burning the Quran in Afghanistan. A U.S Military base in Afghanistan has burned the Holy book of Muslims, the Quran while burning garbage.
Information on whether it was done intentional or by mistake seems to be inconsistent. But seeing the White House jumping in with a 'sorry' seems because it was done intentionally and they want to hush things up before it blows out of proportion.
Press secretary Jay Carney says it was a "deeply unfortunate incident" that does not reflect the respect the U.S. military has for the religious practices of the Afghans.
Carney echoed military officials Tuesday in saying that the Quran burning at Bagram Air Field happened unintentionally, and an investigation was being undertaken to understand why it did and ensure it would not happen again.
A Western military official said the Qurans were removed from a library at a nearby detention center because they contained extremist messages. Carney did not address those specifics, referring questions to defense officials.
He said the administration was following the matter closely.