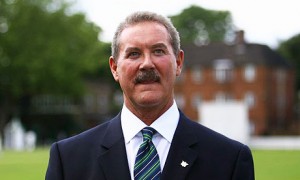 US Billionaire Allen Stanford pleaded that he is not guilty and is innocent at trail. He is facing the charges of Fraud,conspirance and Obstruction . He will face upto Life Imprisonment if proved convicted. The fraud charge against the billionaire mounts upto $7 bn.The charges include seven counts of wire fraud, 10 counts of mail fraud, conspiracy to obstruct an investigation for the Securities and Exchange Commission, obstruction of an investigation by the SEC and conspiracy to commit money laundering.
Other than Sir Allen, Stanford Financial Group executives Laura Pendergest-Holt, 35, Gilberto Lopez, 66, and Mark Kuhrt, 37 are charged. Their plea will be on thursday hearing.
The justice department said the 50-page indictment accused Sir Allen and some of the other alleged co-conspirators of engaging in a scheme to defraud investors who purchased $7 bn in certificates of deposit from Stanford International Bank, located in Antigua.
It said they "promised returns that were too good to be true".
A former head of Antigua's financial services regulatory commission Leroy King is also  been arrested for the case by Antigua police, he is facing the corruption charges